An inclusive center for all
In addition to providing neighborhood houses, Promise Community Homes operates the
Wolff Community Center, including an indoor heated therapeutic swimming pool, gymnasium, and activity rooms. People of all abilities use our 23,000 sq. ft. community center.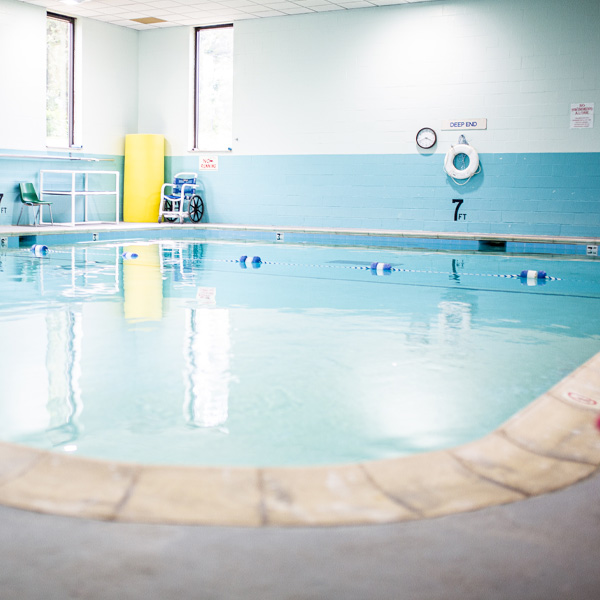 We've been promoting inclusivity for all abilities for more than 50 years.
Please consider making a contribution to support Promise Community Homes' mission of providing safe, accessible, and affordable homes for adults with developmental disabilities.
Donate now or schedule a monthly contribution. For other ways you can help, look here or contact us at 314.567.1522 or e-mail Development@PromiseCommunityHomes.org.
Serving Adults with Developmental Disabilities
Recently, we had the opportunity to talk to John, Marcie, and Michael Cottrell about their experience with the Wolff Community Center. John and Marcie drive over an hour each week to bring their son, Michael, to aqua therapy right here at Promise Community Homes' headquarters.
"When our son was in his thirties, he experienced traumatic brain injury during a horrible hunting accident. Since then, he's been in a wheelchair with physical and speech problems. He liked aqua therapy and we took him to the local YMCA, but the pool wasn't heated enough. We could see him shivering and uncomfortable getting in and out. The locker room wasn't set up for him and his female caregiver."
John Cottrell
"At Promise Community Homes, in the Wolff Community Center, the pool is heated just right. He's very comfortable. The new and remodeled changing rooms are perfect. It's easy to get him ready, and in an out of the bathroom. The lift makes it easy to get him in and out of the pool. We've been coming here for more than a year and it's perfect for us!"
Marcie Cottrell
Serving St. Louis Since 1977
Ribbon cutting at the Sunnen Community Center dedication ceremony. The center was renamed the Wolff Community Center in 2011.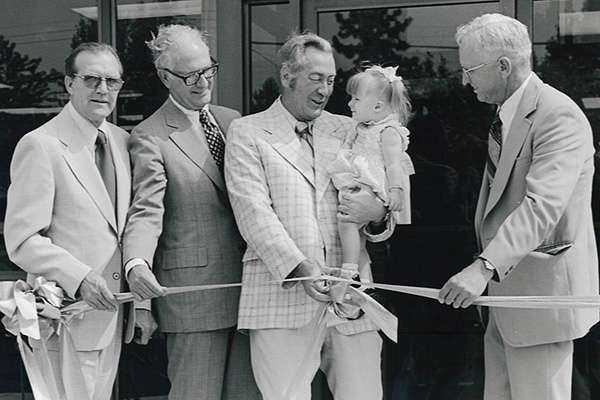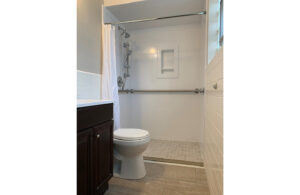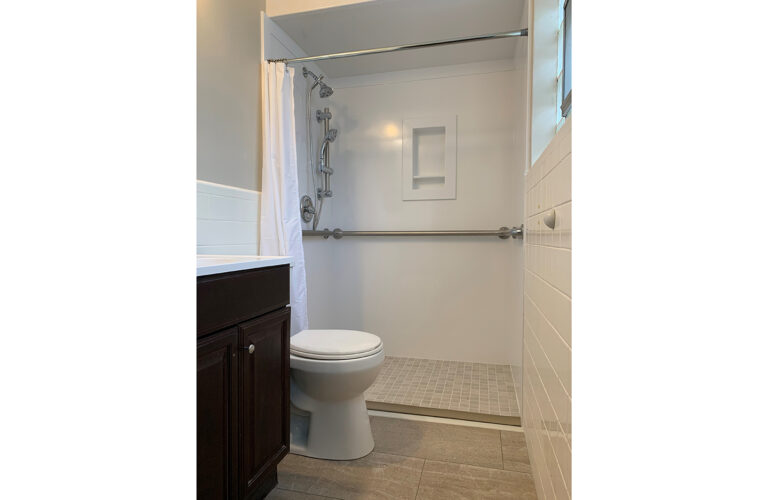 In January 2022, Promise Community Homes requested a grant of $25,000 to support accessibility renovations for our annual initiative, the H.O.M.E.S. Program (Housing Optimizing Medical and Emotional Stability). With support from the J.A.  Grifol's Foundation, we planned to complete at
Read More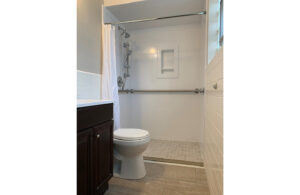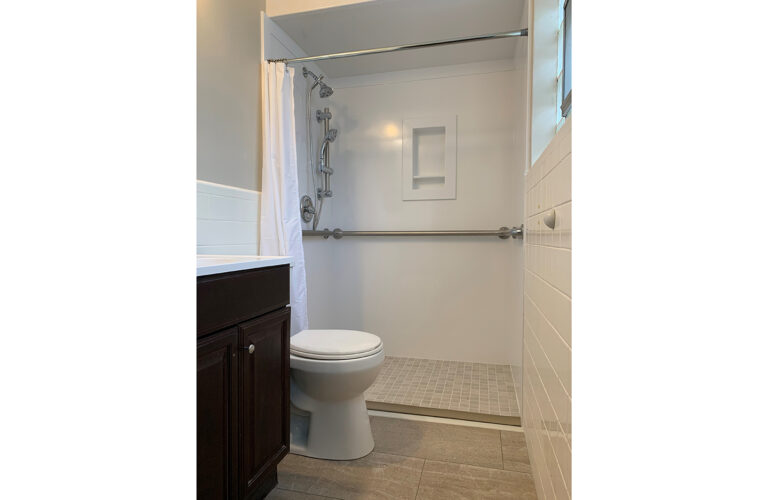 In January 2022, Promise Community Homes requested a grant of $25,000 to support accessibility renovations for our annual initiative, the H.O.M.E.S. Program (Housing Optimizing Medical and Emotional Stability). With support from the J.A.  Grifol's Foundation, we planned to complete at
Read More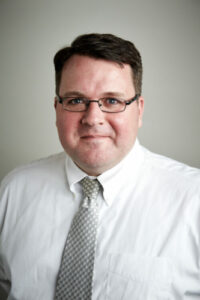 Starting January 1, 2023, Promise Community Homes has a new Board President, Marcus Adrian. Marcus is an Architect with St. Louis based Mackey Mitchell Architects, where he has spent 25 years designing schools, classrooms, and a dizzying range of learning
Read More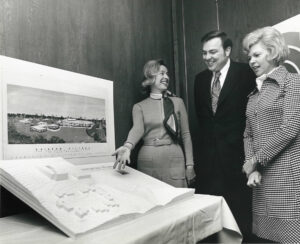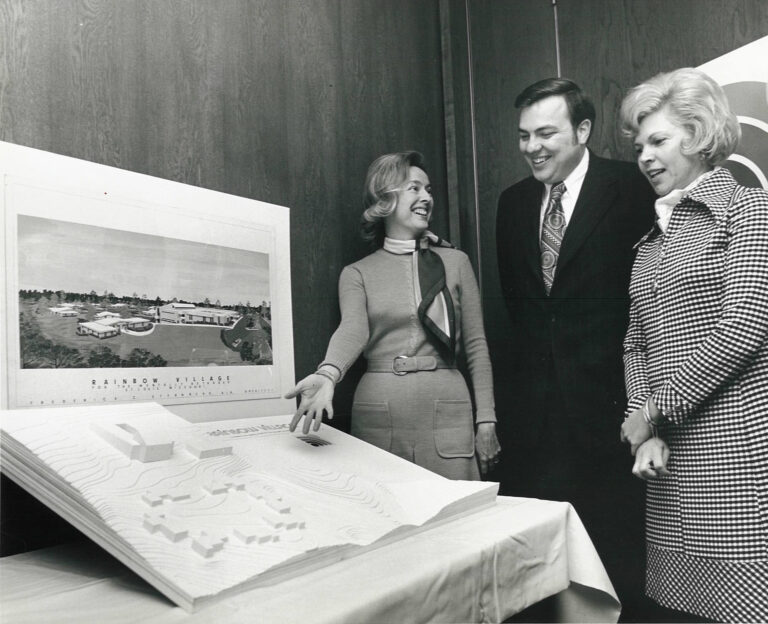 The beginning of 2023 is a remarkable time for Promise Community Homes, formerly Rainbow Village. This year marks the 50th year the organization has provided safe and affordable neighborhood homes for adults with intellectual and developmental disabilities (IDD). In 1973,
Read More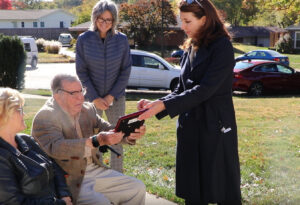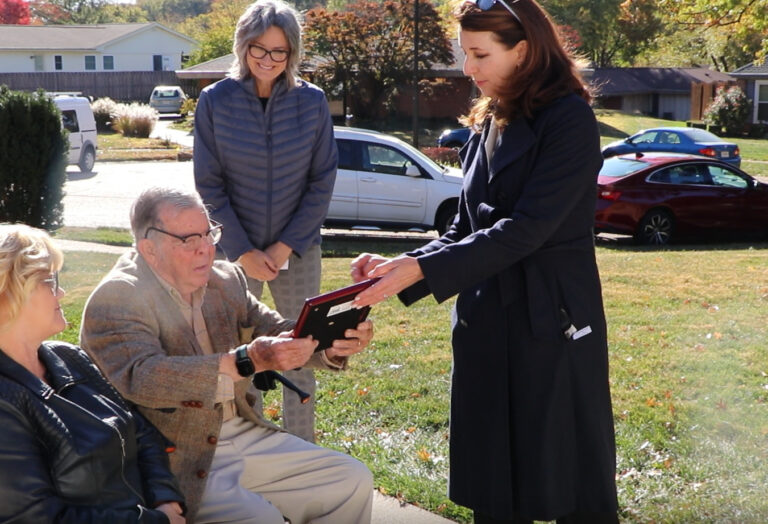 Tuesday October 18th, 2022, Promise Community Homes board and staff honored the John Allan Love Charitable Foundation by naming a Promise Community Home in Ballwin, Missouri the "John Allan Love House." For 27 years, the John Allan Love Foundation has
Read More