Promise Community Homes purchased and installed five new energy-efficient water heaters with a grant from natural gas utility Spire. Promise Community Homes is a housing nonprofit that provides 86 safe, affordable, and accessible neighborhood homes for adults with developmental disabilities in St. Louis. "Our residents rely on appliances to work all the time, especially the water heaters for baths, showers, doing dishes, and more. Energy efficient, updated appliances in the home and working all the time are very important," says Lisa Dickerson, Director of Operations for Promise Community Homes. To install the water heaters, Promise Community Homes worked with Trio Plumbing of St. Louis.
This is the first grant from Spire for Promise Community Homes. Spire supports numerous nonprofits in the community to positively impact the communities they serve. The $5,000 helped purchase and install water heaters as a part of the H.O.M.E.S. Program. The H.O.M.E.S. Program is an initiative focused on home maintenance for their special needs residents. "The H.O.M.E.S. Program stands for Housing Optimizing Medical and Emotional Safety and covers routine home maintenance and renovations for accessibility. Home is everything to our residents. Home is where they receive health care support. They are lifelong homes, so we aim to make our homes as safe and accessible as possible. Keeping all appliances up to date is an essential part of the H.O.M.E.S. Program too," says Erin Eberhard, Executive Director. She continues, "We are grateful for Spire for supporting our program."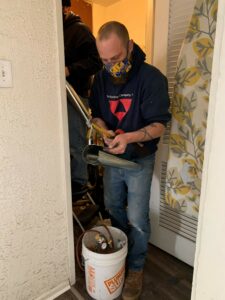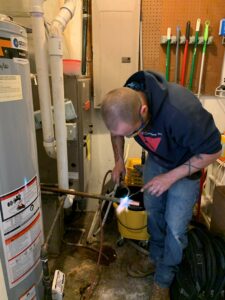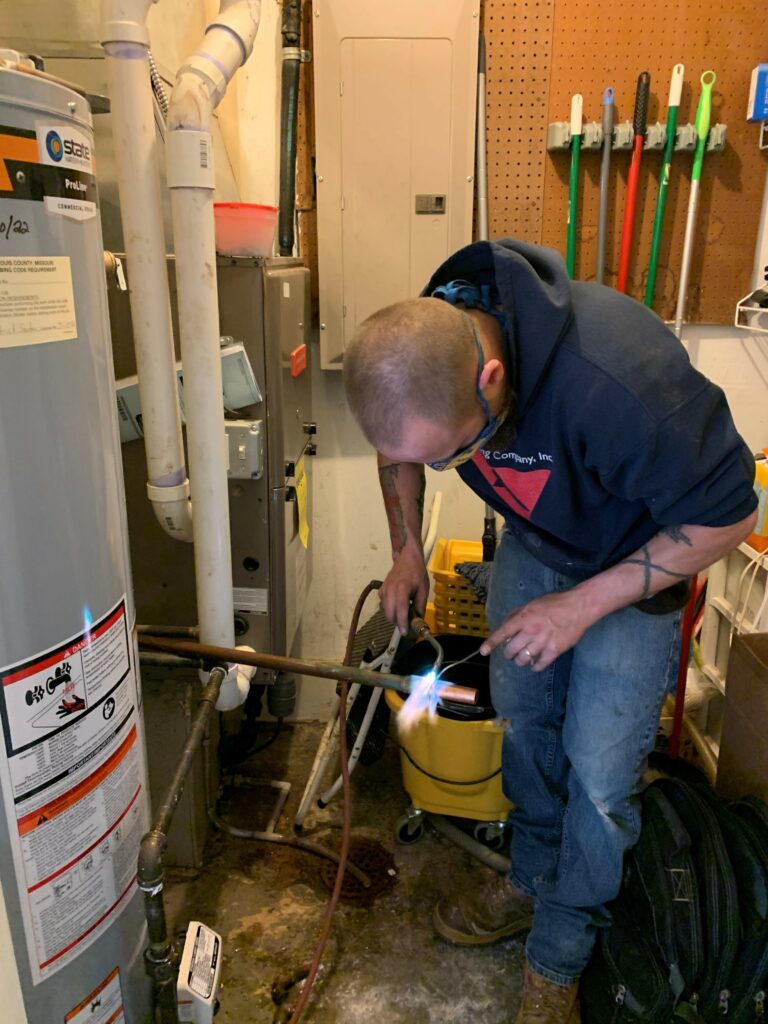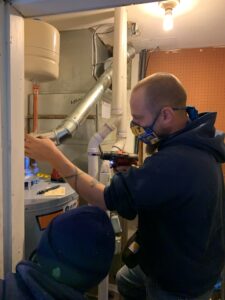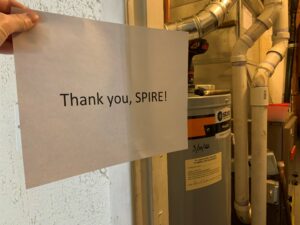 Workers from Trio Plumbing installing a new water heater in a Promise Community Home in Hazelwood, Missouri.